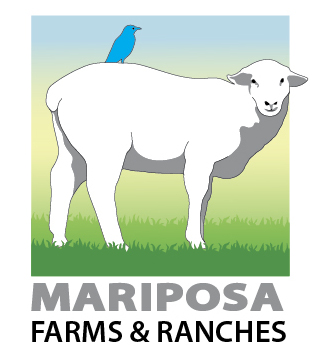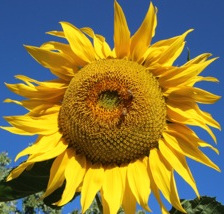 Mariposa Farms and Ranches
Wild Fire Ranch/Jan DeShera Weaving Studio
---
---
Wild Fire Ranch is on 87 acres above the small town of Coulterville. It is dryland pasture which means that we rely on seasonal rains to grow grasses for grazing. In the current drought, we are having to buy feed for the flock because our grasses dried up early. There are 20-30 sheep, mainly registered Shetlands, but also a small group of cross breeds that we call the Dopey Boys. There are 2 livestock guardian dogs, one with the ewes and one with the Dopey Boys. On the ranch we have 3 Border Collies: 1 is a trained herding dog, who will be doing demonstrations, and the other 2 are older rescues.
The weaving studio in the main house currently houses 2 AVL looms both of which have a computer design component. Jan weaves with wool yarn from the Wild Fire flock: her own hand spun and mill spun yarns. She also weaves with cotton, hemp, silk, and tencel. On the looms, she creates wearable art garments such as scarves and shawls; and weaves household items such as towels, blankets and throws. She will demonstrate weaving and will have her hand spun yarns and hand woven items on display and available for purchase.
Jan DeShera Weaving Studio Facebook page
---
10228 Pine Street, Coulterville
Driving directions: From Hwy 49 north, take the first right into Coulterville. It is actually Merced Road for a short block, but you can't see the sign until you get to the first street on your left which identifies it now as Ferry. Go over Maxwell Creek and take an immediate left onto Maxwell Street. The landowner on the corner has posted incorrect signage on the corner of his property. They read PRIVATE PROPERTY NO TRESPASSING and DEAD END ROAD NO TURN AROUND. Disregard the signs – the road is a county road and is not a dead end and you can turn around at many places on it. Be sure to take a wide left turn, because the landowner has also place large boulders on the edge of the road. Proceed on Maxwell Street until it Ts at Pine Street, which is clearly marked. You can only turn right and take the turn onto Pine. You will drivie for a short half block on Pine, pass by Madison Street on your left and go up the slight rise onto our access road—there is a 10228 sign on the gate to the access road. The road is gravel and very dusty so driving slowly is good to do now. You will be on the access road for about ¼ of a mile and then will go through the main gate to the ranch, there is a sign saying Wild Fire Ranch, and a small ceramic sheep there. As you come up the driveway, the yellow and green guesthouse will be on your right (where the vendors are and an information table). The main house is further up the driveway and there will be clearly marked parking for you in various areas. Do not enter any of the gated pastures unless directed to do so.